Wonderland: Yellowstone in Winter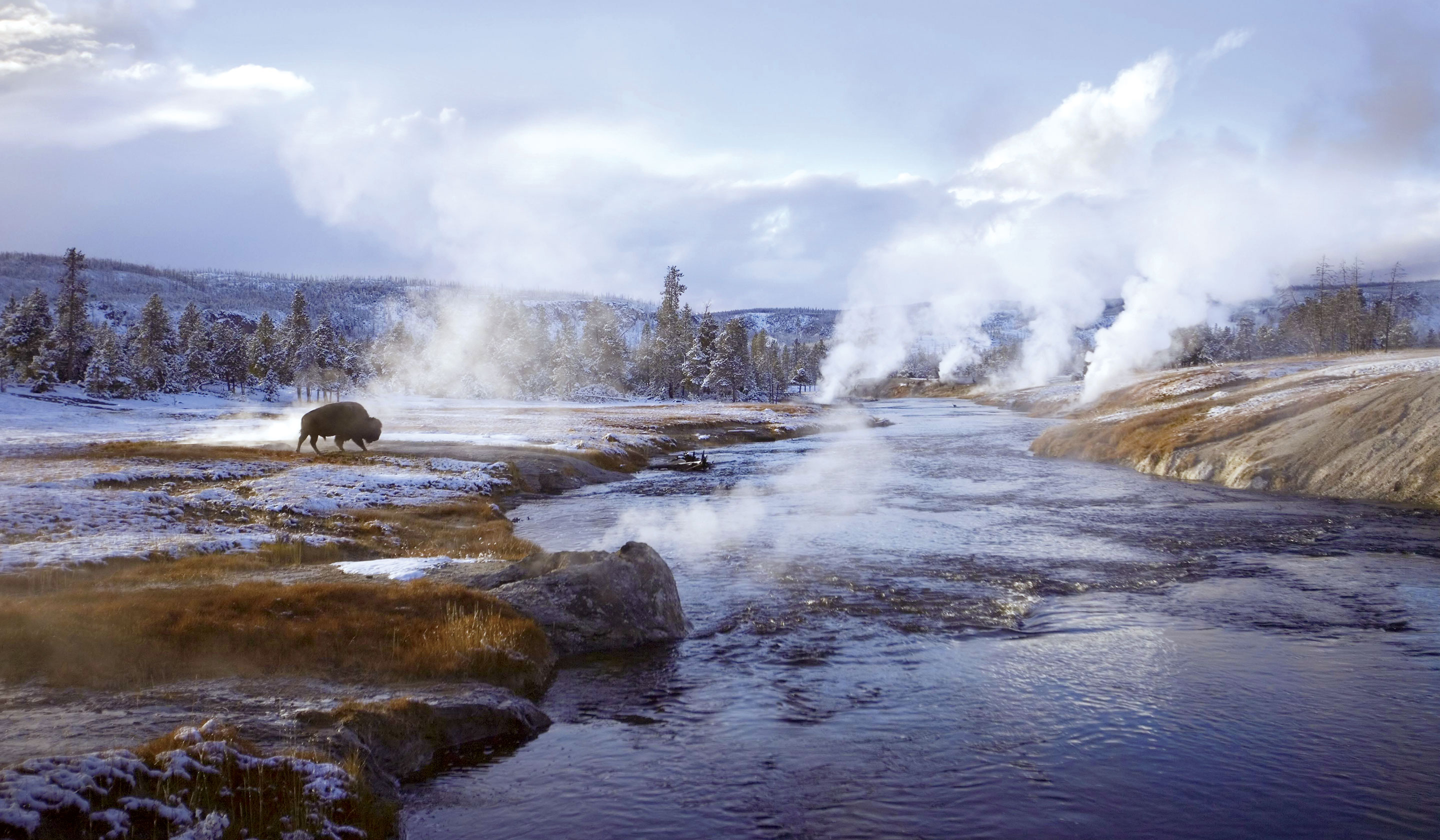 Wonderland: Yellowstone in Winter
The world's first national park inspires awe any time of the year, as Yellowstone winter tours would attest. But as you'll discover visiting the national park during the winter – when bison, elk, wolves and bighorn sheep wander across snow-covered valleys, and Yellowstone's amazing geologic features are even more spectacular in the frigid air – is a whole other... and perhaps other-worldly...
...

As a family-owned travel company for 95 years, our values and our vision have remained true to our founding tenets: always do the right thing, deliver more than what's expected, embrace change by continually innovating. We're honored to have the trust and guest satisfaction to be named to
Travel + Leisure's
"World's Best" list for 23 consecutive years. Our exclusive access, provided by our longstanding relationships with our supplier partners around the globe, helps us to create journeys
...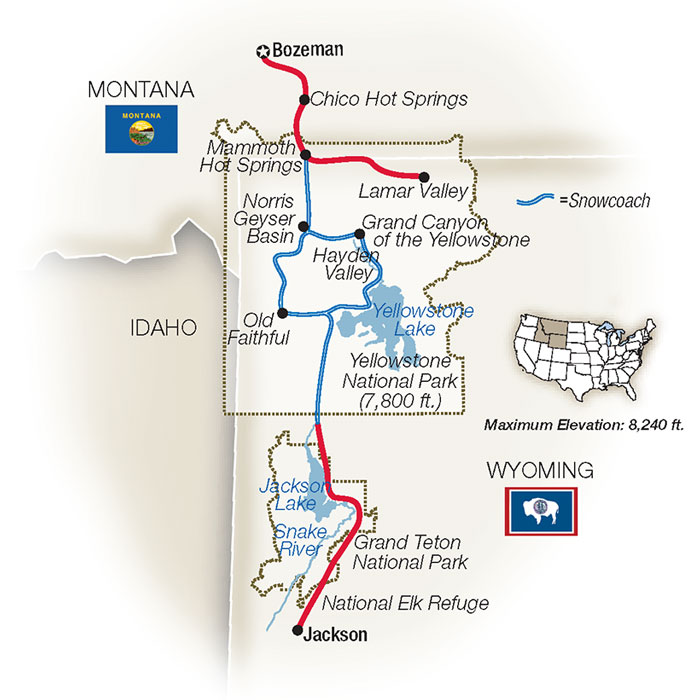 Day
Destination
1
Pray, Montana
2
Pray, Montana
3
Yellowstone National Park, Wyoming, USA
4
Yellowstone National Park, Wyoming, USA
5
Yellowstone National Park, Wyoming, USA
6
Jackson, Wyoming
7
Jackson, Wyoming
8
Jackson, Wyoming